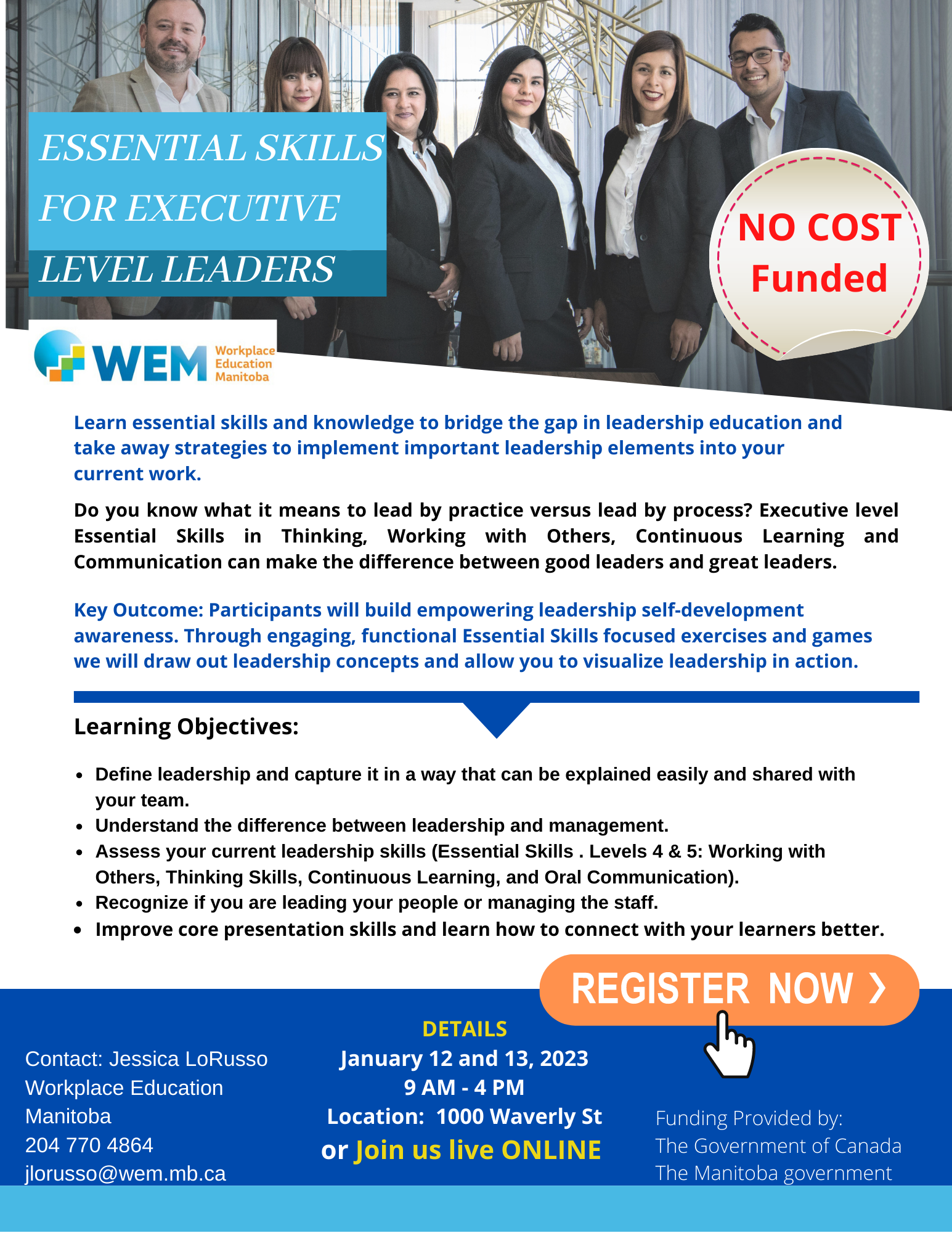 Essential Skills For Executive Level Leaders
IN PERSON OR ONLINE LEARNING OPPORTUNITY!
Learn essential skills and knowledge to bridge the gap in leadership education and take away strategies to implement important leadership elements into your current work.
Do you know what it means to lead by practice versus lead by process? Executive level Essential Skills in Thinking, Working with Others, Continuous Learning and Communication can make the difference between good leaders and great leaders.
Key Outcome: Participants will build empowering leadership self-development awareness. Through engaging, functional Essential Skills focused exercises and games we will draw out leadership concepts and allow you to visualize leadership in action.
Learning objectives:
– Define leadership and capture it in a way that can be explained easily and shared with your team
– Understand the difference between leadership and management
– Assess your current leadership skills (Essential Skills . Levels 4 & 5: Working with Others, Thinking Skills, Continuous Learning, and Oral Communication)
– Recognize if you are leading your people or managing the staff
– Improve core presentation skills and learn how to connect with your learners better.
CONTACT
Jessica LoRusso
jlorusso@wem.mb.ca
204 770 4864
wem.mb.ca
*Certificate courses are fully funded at no cost to the participant with a completed SPRS intake form. To qualify for fully funded training participants must either be employed by or own a for-profit organization.