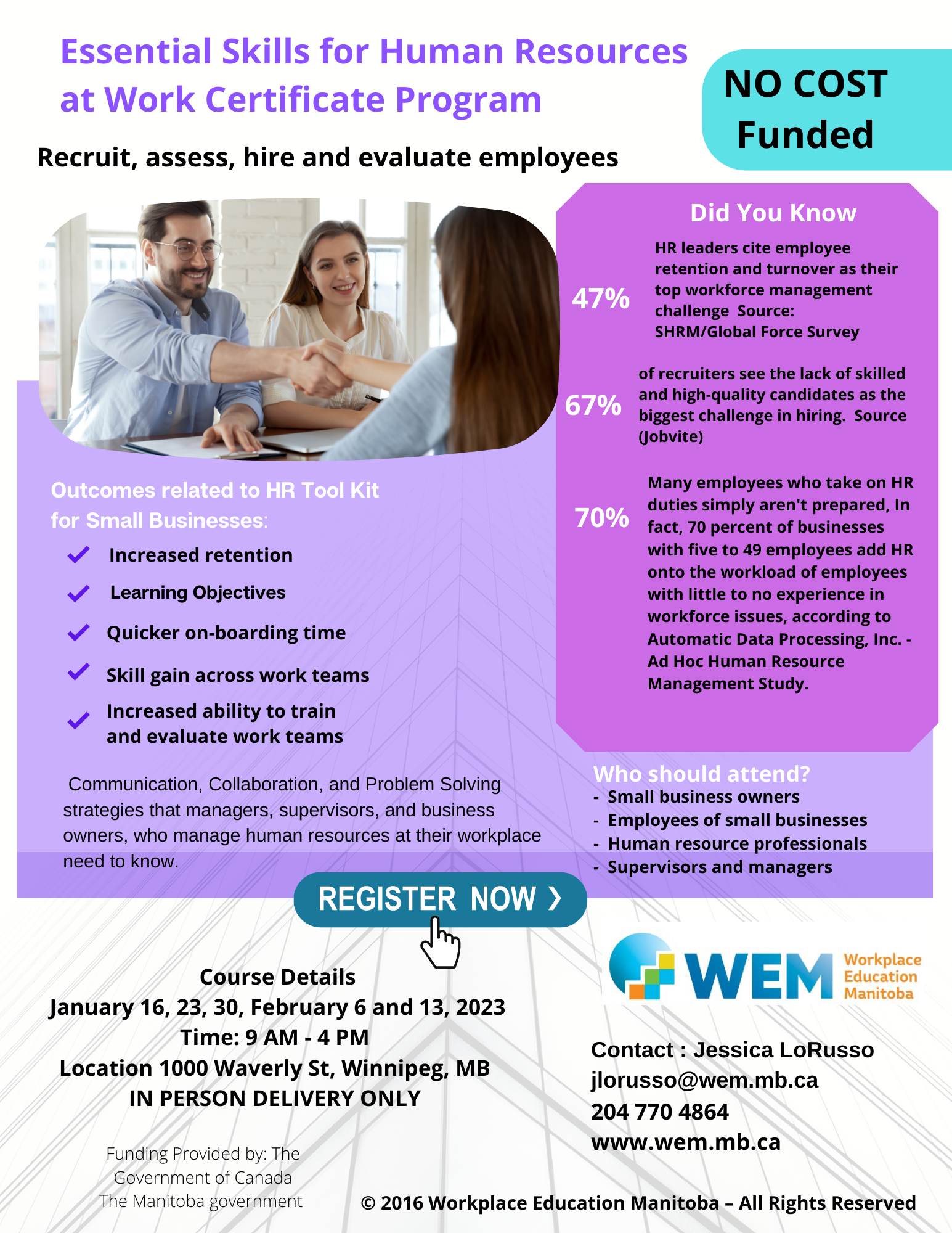 Essential Skills for Human Resources at Work
Recruit, assess, hire and evaluate employees. Communication, collaboration, and problem solving strategies that managers, supervisors, and business owners, who manage human resources at their workplace need to know.
Outcomes related to HR Tool Kit for Small Businesses:
– Increased retention
– Learning Objectives
– Quicker on-boarding time
– Skill gain across work teams
– Increased ability to train and evaluate work teams
Who Should attend?
– Small business owners
– Employees of small businesses
– Human resource professionals
– Supervisors and managers
CONTACT
Jessica LoRusso
jlorusso@wem.mb.ca
204 770 4864
wem.mb.ca
*Certificate courses are fully funded at no cost to the participant with a completed SPRS intake form. To qualify for fully funded training participants must either be employed by or own a for-profit organization.