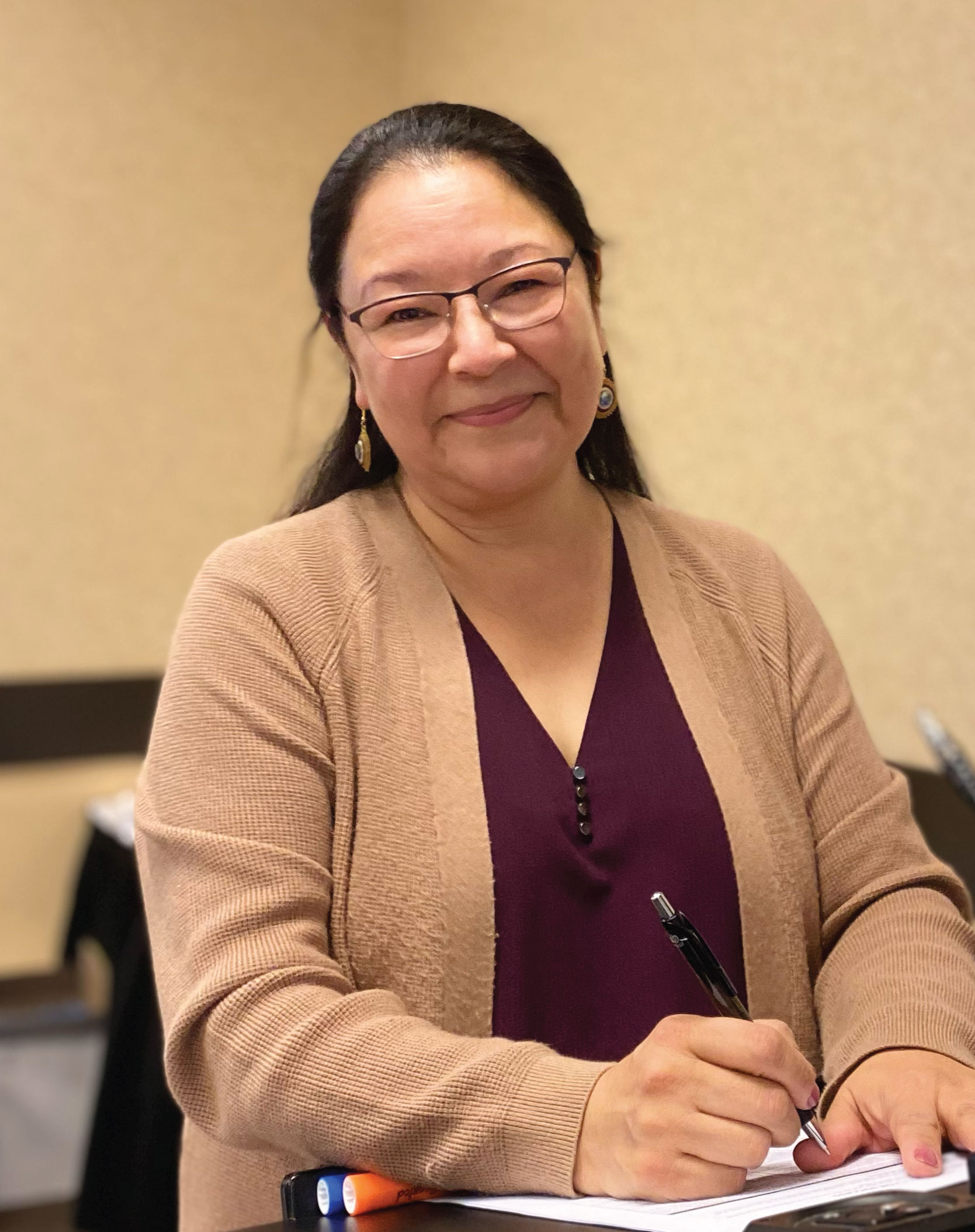 Introducing Indigenous Women in the Workplace November 2-5 in Thompson, MB.
Together we will explore strategies to enhance the Indigenous woman's experience and journey in the workplace.
In this training, there will be opportunity to discuss the influence of being an Indigenous woman, learn from one another and build a community of support that can help you achieve your short and long-term career goals.
4 DAYS OF TRAINING AND MENTORSHIP EXPLORING THE FOLLOWING THEMES:
Expectations
Create a space to explore the expectations we have of ourselves, where our expectations come from, and discuss how our expectations of self will serve us as we move forward as women in the workplace, in our families, within the community, and in the political arena.
Cross-Cultural Awareness
Create a space where we can learn to identify our similarities and differences to enhance our own offering and understanding of working together and reducing the racism through understanding in the workplace.
Our Personal Truths
Create the space to have a discussion around our personal lens or view of the situation we are in. Take the time to understand where my perspectives of the situation come from as it relates to my place in the workplace my role in my family my role in my community and my role within my personal future.
Matriarchal Role
Explore the influence and positive opportunities the cultural maternal role has on the Indigenous woman's ability to be successful, happy, and experience an overall balanced wellbeing.
Working In A Good Way
Discuss the concept of working in a good way. Take the time to explore our thinking or truths about the ways we communicate (verbal, non- verbal, and in writing) the way we hold ourselves accountable, the level of transparency, and the level of honesty that we bring into conversations relating to women in work.
Explore the connection to Canadian workplace and indigenous workplace expectations. This conversation would be focused on all parties learning more about each other to find better ways to understand and collaborate with each other.
Building a Community
Continue to build a community of support. Take the time to explore ideas from the Indigenous women's focus group and build on them to enhance the long-term success Indigenous women in the workplace.
Take the time to explore strategies that could be implemented to ensure these conversations can continue within the communities. Identify daily short and long-term practices women could implement to support each other and themselves in their workplace and career journeys.
Self-Care
Explore how to create the space Indigenous women need to care for their overall wellbeing.
DATES, LOCATION AND TIME
November 2-5, 2022
ISETS Training Centre
79 Selkirk Ave
Thompson, MB
9AM – 3:30PM
COST
Available at no cost!
TO REGISTER
Cheryl Linklater
204-679-4390
clinklater@wem.mb.ca