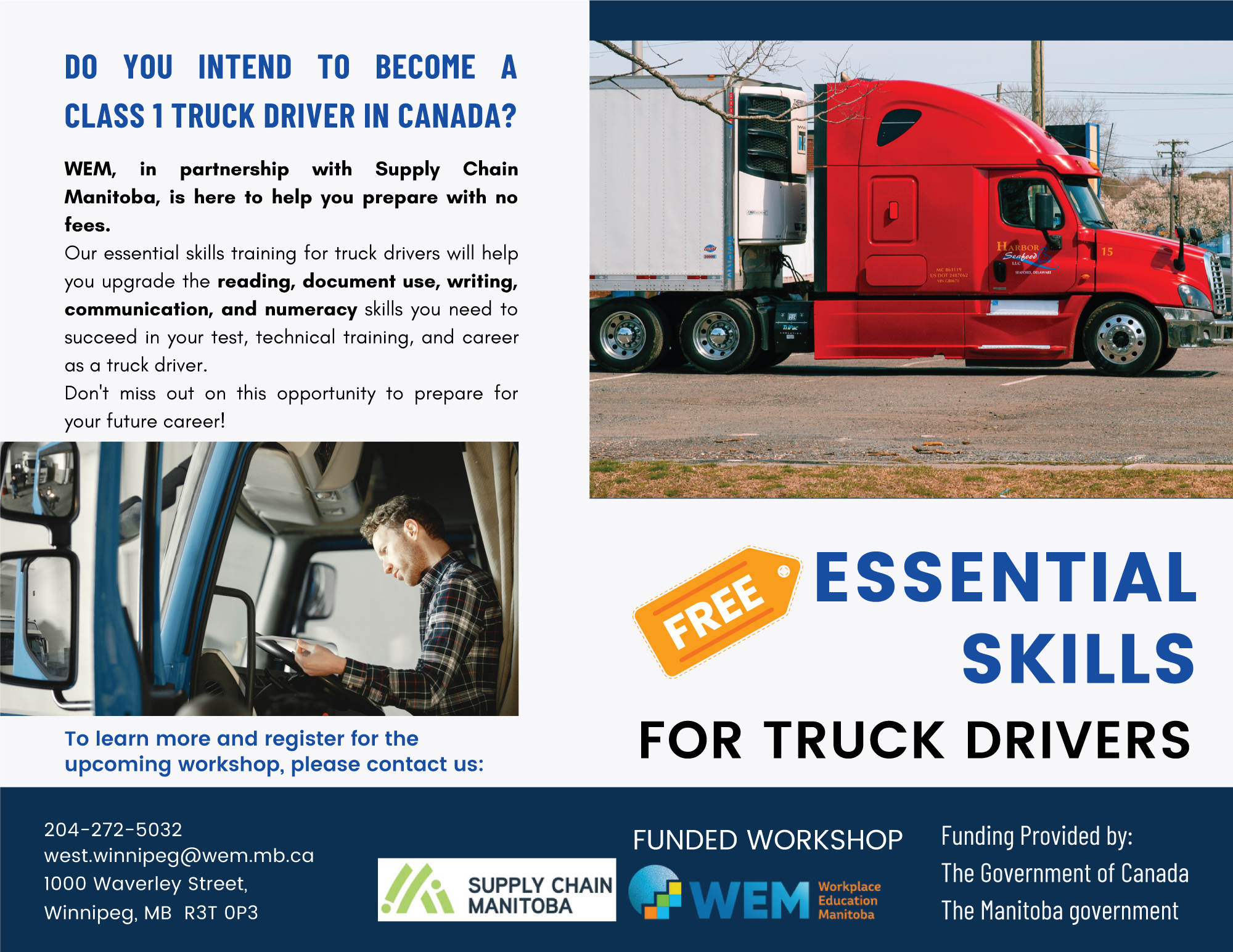 Essential Skills for Truck Drivers
WEM, in partnership with Supply Chain Manitoba, is here to help you prepare with no fees.
Our essential skills training for truck drivers will help you upgrade the reading, document use, writing, communication, and numeracy skills you need to succeed in your test, technical training, and career as a truck driver.
Don't miss out on this opportunity to prepare for your future career AT NO COST!
LOCATION
WEM – Winnipeg
1000 Waverley St, Winnipeg, MB R3T 0P3
DATES AND TIMES
January 28th, 2023 10AM-4PM
February 4th, 2023 10AM-4PM
February 8th, 2023 5:30PM-8:30PM
February 9th, 2023 5:30PM-8:30PM
February 11th, 2023 10AM-4PM
February 15th, 2023 5:30PM-8:30PM
February 16th, 2023 5:30PM-8:30PM